This is probably all you know about HVAC Marketing Online:
Build a website.

Get on Google
Come up in Search Engine Results
Bring in Leads and Sell Your Services
Sounds simple, right? No Way. 
You're probably just thinking that it's a miracle that you've even set up your email inbox. You don't know the first thing about setting up and running a website! 
That's where we come in. Here at Tuple, we are the digital marketing pros! We are the best HVAC Marketing Company for your business. We'll take the pressure, stress, and frustration out of bringing your business to the online space. Let us do the work, and you'll sit back and watch the leads come in! 
Website Creation
One of the most important things to know in HVAC Marketing is that you need a killer website. This website will probably be the first interaction that your online customers have with you. The design, layout, and wording of your website are sending subconscious messages to anyone who visits. 
Does it look sloppy, amateurish, or unorganized? 
Or, does it look professional, clean, inviting, and trustworthy? 
What message is that sending about your business and your services?
Easy Navigating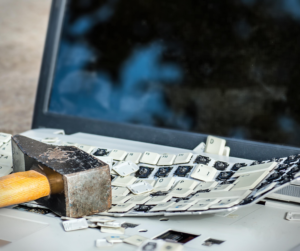 I'm sure you've had a frustrating moment online… you know, those times when you're ready to unplug your computer and chuck it at the wall? We'll make sure that no one has this experience when visiting your website! It will be easy to navigate, the information will be clear and concise, and your customer will feel confident in their buying decisions with you. 
Google Search
Another very important thing about finding clients online is being visible on Google. When someone searches for air conditioning repair, will they find you first, or your competitor? Working with the intricacies of Google means using the right words and phrases, putting the right information on each page, and creating optimized pages that can be found easily. This can be a real headache if you're not into technology or computers. But don't worry, we are! 
The world really is changing out there. Instead of spending hours stressing about a website and Google searches, hand it all over to us. You'll be able to get back to what you really love – helping your customers! Click here to learn more and get started!