Do you really need to bring your HVAC Company online?
Back in the good 'ol days, running a business was much different. Your HVAC Marketing included printing out flyers, riding on a float in your yearly 4th of July parade, and handing out stress balls with your logo on them. I'm sure you were the king of getting to know people and sliding your business into every conversation.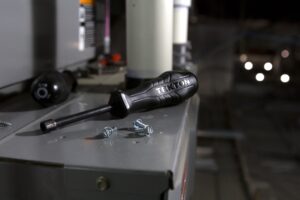 While these are all still very important business strategies, they might not work for very much longer. The world has changed. That's all there is to it. You may have noticed in recent years that more people are making buying decisions online, looking for Google reviews, and creating new relationships on social media. But now, with the Covid-19 pandemic and quarantine, this will become even more apparent. 
It's time to move your business online, and take advantage of HVAC Marketing Strategies Online. 
This doesn't mean you should stop all of the amazing person to person interactions, or building a relationship with your community. It just means that your community is now on the internet!
It used to be like this: Someone has an HVAC emergency. They reach for the phone book, take a look at who is in their area, and choose one that they remember from that community event they attended recently.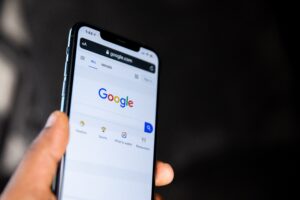 Now it's more like this: Someone has an HVAC emergency. They pull out their smartphone, head to Google, and type in "Emergency HVAC repair near me." 
Will your business show up in their Google search?If your business has not entered the online space, the chances of new clients coming into your business is very small. According to a report from Flieshman-Hillard, 89% of people turn to a search engine like Google to make buying decisions. 
Let me say that again, EIGHTY-NINE PERCENT! That's basically everyone! Can you run your business with just the other 11% of people who don't turn to a search engine? 
So, how can you get found on Google? 
Here at Tuple, it is our mission to help you be seen, heard, and found by your ideal customers on Google. We will help you every step of the way! What can we do for you? 
We will build a website for you (if you don't already have one) 

If using a new or existing website, we will optimize it so that your customers can have the best experience possible on your website (and make their buying decision with you!) 

We will provide monthly upkeep and maintenance on your website. The internet is constantly changing, and we'll make sure that your website keeps up with the game! 

Our services ensure that your name will come up when someone searches for your services. This includes using marketing strategies, keywords, and other online magic to make sure that your clients will find YOU! This is called Google SEO. 
When you let us run your Google SEO for you, you can finally take the opportunity to run your business just the way you want! If you've ever tried building a website, trying to get people to go to it, or converting clients online, you know how difficult it can be! We're here to take all that stress away from you. 
A fully functioning website that shows up on Google searches is truly an employee that works for you 24-7. It will bring in leads, find new customers, and even make sales without you even having to touch it! Let us make that dream a reality! 
It's time to bring business online. It's time to be seen, heard, and found on Google.
Click here to learn more and schedule a demo. 
Talk to you soon.